We are excited to announce the opportunity to apply for the MACB-SNIBE Travel Grant to attend the XXV IFCC-EFLM EuroMedLab Congress, which will take place in Rome from May 21 to May 25, 2023. This event is jointly hosted by the International Federation of Clinical Chemistry and Laboratory Medicine (IFCC), the European Federation of Clinical Chemistry and Laboratory Medicine (EFLM), and the Italian Society in partnership with MZ Events.
XXV IFCC-EFLM EuroMedLab Congress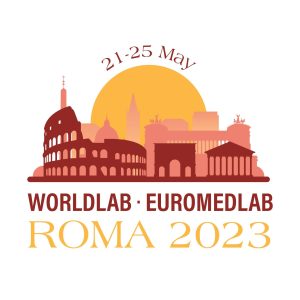 The XXV IFCC-EFLM EuroMedLab Congress promises to offer a diverse range of educational opportunities, including lectures, symposia, poster presentations, and industry exhibits, providing attendees with the chance to explore recent advancements in clinical practice and science. The event will also feature an excellent social program, allowing participants to network with distinguished experts from around the world.
Active MACB members who are interested in attending may apply for the MACB-SNIBE Travel Grant using the attached form. The grant will cover conference registration, flight, and accommodation costs, but meals and inland travel expenses will not be covered. Please remember to attach a brief CV together with the application form.
The deadline for submission of applications is March 17, 2023. We encourage all eligible members to apply for this incredible opportunity to participate in the XXV IFCC-EFLM EuroMedLab Congress.
An active member of the Malaysian Association of Clinical Biochemists (MACB) is an individual who has been admitted as a member of the association and is actively participating in its activities and programs. Active members of MACB are usually professionals who work in the field of clinical biochemistry, including clinical chemists, medical laboratory technologists, biochemists, and other related professionals.
To become an active member of MACB, one must meet certain criteria and requirements set forth by the association, which typically includes possessing a relevant academic degree or certification and having a certain amount of professional experience in the field. Once admitted, active members are expected to participate in the association's events, contribute to its publications, and uphold its mission and values.
In addition, an active member must also clear all outstanding fees and pay the annual renewal fee of RM50 to maintain their membership in good standing. This is a standard practice for most professional associations and helps to ensure that the association can continue to provide valuable services and support to its members.