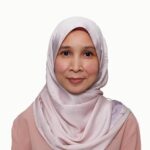 We are pleased to present to you the latest edition of the Malaysian Association of Clinical Biochemists newsletter! Our team of dedicated editors and contributors have worked hard to bring you the latest news, updates, and insights from the world of clinical biochemistry.
Our newsletter is designed to keep you informed and engaged with the latest developments in our field, as well as provide you with valuable resources and opportunities to expand your knowledge and skills. We believe that staying up-to-date with the latest news and trends is essential to advancing our profession, and we are committed to providing you with the most relevant and informative content possible.
In addition to our informative articles, you'll also find updates on upcoming events, conferences, and other important announcements that may be of interest to you. We encourage you to share this information with your colleagues, friends, and family members who may also be interested in what we have to offer.
Finally, we would like to thank you for your continued support and readership. It is our hope that our newsletter will continue to be a valuable resource for you as you navigate your personal and professional lives, and we look forward to hearing your feedback on our latest edition.
Roziela Abu Bakar
2020-2022 MACB Newsletter Editor